From the
ATWB Customer Gallery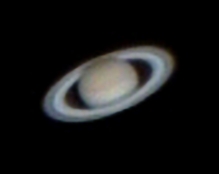 Saturn
This auction is closed.
Takahashi Astronomer 22x60 Fluorite APO -NICE-
Auction No.:

7050

Current Bid:

$1376.00

Reserve not met

High Bidder:

Julio Bird

Bid History:

23 Bids [View History]

Location:

Buckeye, AZ - United States

Started:

07/06/2012 08:25PM

Ends:

07/12/2012 11:51AM

Shipping:

Payment:

Hits:

8650
Edit: Buy It Now dropped from $2,400 to $2,175. Basic shipping/insurance costs to be paid by buyer unless Buy It Now is used as noted below.

I am the original owner of these fine binoculars, having purchased them from Land, Sea & Sky in 2002. As you already know, the Takahashi Astronomers are possibly the sharpest astronomy binocular ever made. They are basically two F5.9 fluorite telescopes mounted side by side. Few of them were made and production stopped years ago. I've tried researching information from Takahashi's online archives to determine the total production number, even contacting the company directly, but have not nailed it down. Over the years I've 'heard' production numbers of around 300.

This pair is in excellent optical, mechanical and cosmetic condition. They have provided fantastic views over the years but were only lightly used. If you need more info on the Tak 22x60 check out these reviews by Ed Zarenski on Cloudy Nights:

http://www.cloudynights.com/item.php?item_id=2345
http://www.cloudynights.com/item.php?item_id=2407

The optics are pristine and there are no scratches or other damage to the body/grips. As is common with the Astronomer binocular there is a small area of smoothed pebble-grain on top where the bino contacts the inside of the case. All dust caps included but no straps. Certificate of Inspection hand-signed by T. Takahashi & E. Takahashi.

The auction includes:

Takahashi Astronomer 22x60 Fluorite APO binoculars #10244, lens caps, tripod mount, instruction manual, certificate of inspection, original carrying case and shipping box. All in excellent condition.

Please submit payment within 3 days of auction. Preferred payment is cashiers check, bank transfer or PayPal (add 3% for fees). If Buy it Now is used I pay all shipping/insurance and any PayPal fees.


David Pofahl (dpofahl)
Rating:
(3)

Telescopes, Astronomy, Binoculars