From the
ATWB Customer Gallery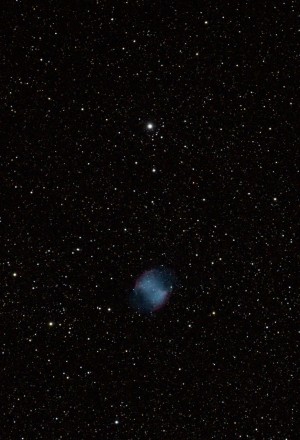 The Dumbell and Vulpeculae 14
This auction is closed.
SBIG STXL 6303E
Auction No.:

12907

Current Bid:

$4517.63

High Bidder:

Edward Beshore

Bid History:

33 Bids [View History]

Location:

Las Cruces, NM - United States

Started:

05/21/2020 06:29PM

Ends:

06/04/2020 06:35PM

Shipping:

Buyer pays shipping

Payment:

PayPal

Hits:

444
For auction is an SBIG STXL 6303E CCD camera. I am the original owner. Purchased in 2015. It has been a solid camera and reliable performer. Reason I am selling is I initially thought I was going to do some photometry but never did so only regular imaging was done. It is a non anti-blooming camera and very sensitive so even when using wider field set-ups with narrow band filters there were still star blooms that I had to remove. I have since acquired full frame ccds so this camera is not being used currently. However I have several images posted among which are 3 done in the last year. These include M8, M31 and IC410. M81 and M15 were done several years ago. I have a recent dark frame included in the series of images and for anyone interested I have a column defect list available. There is one full column defect. There are four other partial defects that are visible
What is being auctioned:
SBIG STXL 6303E camera with 3" nose piece
AC adaptor and power cord. The end of the cord going into the camera has electrical tape on it (see image included) to cover a short 3-4mm gap that developed between the camera plug and cord insulation leaving the small wires in that segment exposed. No operational issue with it.
2 usb cables. 1 15ft and 1 3ft. The 3 ft cable is useful if you decide to use a hub or if you need a reliable test of the camera to PC connection.
Pelican case
No other accessories are included. Drivers and software are readily downloaded from the SBIG website. I was using the FW8G-STXL self-guiding filter wheel which worked great with this. That is not for sale.
Please note I can only ship to a shipping address in CONUS, not outside. PayPal only including the 3% fee or you can use friend/family option. Shipping is free.
Thanks for looking!

**Attn all bidders. I will be traveling today from 8AM EST until about 6:30PM. I will have a short window of time from around 10-12 to answer any last minute questions. I will do my best. Thanks for your interest!
Dave
David Doctor (ddoctor)
Rating:
(29)

Telescopes, Astronomy, Binoculars