From the
ATWB Customer Gallery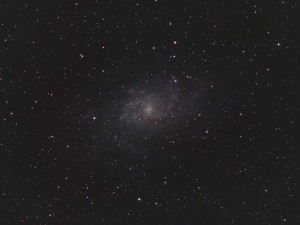 M33 Triangulum Galaxy
UNUSED STARLIGHT XPRESS TRIUS SX-694 COMBO WITH ASTRODON FILTERS
Auction No.:

12864

Buy Now Price:

$2,600.00

Current Bid:

$1025.00

Reserve not met

High Bidder:

Thomas Fischer

Bid History:

2 Bids [View History]

Location:

Davis, CA - United States

Started:

01/15/2020 04:54AM

Ends:

01/29/2020 04:54AM

Time Left:

Shipping:

Buyer pays shipping

Payment:

PayPal

Hits:

193
This is a great package for doing deep sky imaging.  Bought in Oct 2016 from Woodland Hills Camera and Telescopes.  Paid $4600 for bundle.  Never used; all new in black case with 5 top of the line 1.25-inch Astrodon filters: LRGB and H-alpha, and all software and cables.  Just priced filters on Optcorp website and they now list for $927 (tax and shipping extra).  Starlight Xpress Truis SX-694 combo package with filter wheel, OAG, and Lodestar 2X lists for $3350 on Woodland Hills website.   Combo price now would be between $4500 and $5000 if you are paying taxes and shipping. My price is over 45% off list price and includes free shipping in continental USA (please ignore any reference to shipping in auction description).
Starlight Xpress Trius SX-694 Combo Specifications
CCD type: Sony ICX694AL Exview CCD with ultra low dark current and vertical anti-blooming.
CCD quality: Grade 1 or better - No bad columns, no dead pixels, no more than 6 'hot' pixels (saturated in
CCD Full resolution Pixel data: Pixel size: 4.54uM x 4.54uM, Image format: 2750 x 2200 pixels
CCD Image area: 12.49mm (Horizontal) x 9.9mm (Vertical).
Spectral Response: QE max at 580nM (~77%), 50% roll-off at 360nM and 770nM.
Readout Noise: Less than 7 electrons RMS - typically only 5 electrons.
Full-well capacity: Greater than 20,000 e- (unbinned)
Anti-blooming: Overload margin greater than 800x.
Dark current: Less than 0.002 electrons/second @ - 10C CCD temperature.
Data format: 16 bits
System gain: 0.3 electrons per ADU
Computer Interface: Built-in USB 2.0 compatible interface with 3 port USB 2 hub for peripheral devices.
Image download time: Typically 5 seconds at full resolution using USB 2.0
Power requirements: 115VAC / 240VAC @ 12VA, or 12VDC @ 900mA max.
Cooling system: Regulated set-point cooling supply with two stage thermoelectric cooler to give a CCD temperature of better than -30C below ambient.
Size: 75 x 70mm black anodized aluminum barrel with 42mm 'T2' thread at the CCD window end & input/output plugs at rear.
(Included) Starlight Xpress Mini Filter Wheel
with Five 1.25" Positions and Integrated Slimline OAG:
The Starlight Xpress Mini Filter Wheel, with its integrated off-axis guide prism, is a compact solution for mobile setups, or where the lightest possible wheel and guider are required. The Mini Filter Wheel is USB controlled and powered, with five 1.25" filter positions. The integrated OAG is pre-set to be close to par-focal with most Starlight Xpress cameras. The Lodestar X2 is an ideal match to the OAG pick-off tube. Connections are T-thread male and T-thread female.
(Included) Starlight Xpress Lodestar X2 Autoguider:
The Starlight Xpress Lodestar X2 is a very compact guider which is powered and operated via a single USB2.0 computer connection. The Lodestar X2 also provides an opto-isolated output connection for direct control of most mounts via their Autoguider sockets. This output is compatible with the ST4 style of RJ12 connection and supplies 4 pull down direction lines and a common return. Alternatively, you may send the mount control signals via a serial connection from the guider control computer.
The SX Lodestar X2 utilizes a very sensitive Sony 'ExView' CCD (the ICX829) with an array of 752 x 582 pixels in a 'half-inch' format. Although the chip is not cooled, it has a very low dark signal and very little readout noise, so it can be used to guide on faint stars that are beyond the reach of webcams and CMOS chip based guide cameras. Because of the high sensitivity and high dynamic range characteristics of the Sony ICX829, the Starlight Xpress Lodestar X2 makes a superb electronic finder and planetary imaging camera as well as a splendid autoguider!
(Included) Astrodon 1.25-Inch LRGB Tru-Balance Generation 2  Filters:
RGB filters designed to produce true color for galaxies and stars based upon a G2V (sun-like star) white point.
Equal exposure time for each RGB filter leads to equal fluxes and equal color weights (combine ~ 1:1:1).
Correct blue-green color for OIII in plane-tary nebula with 1:1:1 RGB color weights for correct star color.
Two LRGB designs; E-Series for full-frame, and I-Series for Interline CCDs.
Deep red filter in E-Series brings out HII regions in galaxies and better definition of H-alpha in emission nebula.
All filters transmit an amazing 98% in their passbands for the highest perform-ance available.
All filters are UV and NIR-blocked. No extra filters are needed.
Breakthrough design eliminates halos around bright stars.
Hardest optical coatings on 1/4-wave fused silica substrates for durability.
Coatings extend to the edge (no uncoated rims that need to be blocked) and no edge-sealing is required.
Light pollution suppression included in the design.
(Included) Astrodon 1.25-Inch H-alpha 5 nm Narrowband Filter:
Peak transmission guaranteed >90-percent assuring you of the highest performance.
Bandwidths of 5 nm for general use and 3 nm for highest contrast, moonlight rejection and light pollution rejection
> OD 4 (0.01-percent T) out-of-band blocking
Hard-oxide coatings on clear 1/4-wave substrates go to the edge, eliminating uncoated rims that leak light.
Sides are blackened to minimize reflections
3 nm filters can be used with fast optical systems to f/3 with little signal loss
Parfocal with all Astrodon filters
Frederic Conte (contefrederic)
Rating:
(2)

Telescopes, Astronomy, Binoculars