From the
ATWB Customer Gallery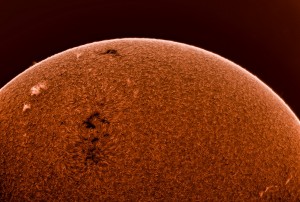 AR 2768 and AR 2769 from 8/1/2020 by John Small
This auction is closed.
Comet by Carl Sagan and Ann Druyan 1st Edition
Auction No.:

12844

Current Bid:

$6.00

High Bidder:

Bill Hixon

Bid History:

3 Bids [View History]

Location:

Spokane Vly, WA - United States

Started:

12/04/2019 09:52AM

Ends:

12/11/2019 09:52AM

Shipping:

Buyer pays shipping

Payment:

PayPal, Personal or Cashier's Check, Money Orders

Hits:

95
This somewhat large hardback by Sagan and Druyan is, in my opinion, the most comprehensive and FUN writing about comets I have and probably ever will read. The history, concepts, dawning discoveries, observations, and those extremely captivating illustrations; I really don't think there is more that can be said and definitely I felt nothing was left out. Simply an inviting book for your brain and eyes to feast on.

Of course, this is 1985 and so we are frozen with the technology at that time while reading this book. Hyakutake, Hale-Bopp, Panstarrs, Ison...They all had yet to be discovered. We owe much of the allure of the repetitive coming of Halley's that this book came about when it did.

The parts of this write that received the apex of my attention? Their talk of the swastika (ancient variants) and their likeness to the fanning shape of the heads of notable comets of centuries past. VERY interesting my friends!
All 398+ pages are present, perfectly legible and free of note taking or highlighting and tape. No rips or tears. No stains that will hinder your learning experience. I would say 95% of the inner pages are mint and the rest very excellent. The book itself is in solid very excellent condition with a perfect spine. No mold or stinkies, areas of collapse or crinkling.
The cover is by far the area of wear, which I rate as great at best. It has folds and tears, but it is all there and will stay held, easily, to the book it serves to protect.

Really, if you haven't read through this book before, you should. Even though we have advanced technically, the concepts have not heavily changed since its writing. And the views and spirit of ever further reaching out of our Earthly concerns into the expanse of the universe are every bit as strong in this book as they today.

All nations welcome to bid.
Andy Sedlacek (fct-150)
Rating:
(1629)

Telescopes, Astronomy, Binoculars