From the
ATWB Customer Gallery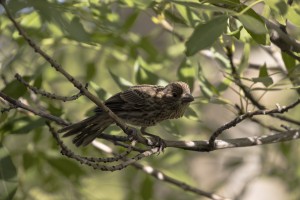 Paying attention
This auction is closed.
The Finest Deep Sky Objects booklet 1978
Auction No.:

12848

Current Bid:

$0.05

High Bidder:

John Sellers

Bid History:

1 Bid [View History]

Location:

Spokane Vly, WA - United States

Started:

12/08/2019 05:29AM

Ends:

12/15/2019 05:29AM

Shipping:

Buyer pays shipping

Payment:

PayPal, Personal or Cashier's Check, Money Orders

Hits:

93
These "Finest Objects" booklets have been around for some time; the originals dating back to the mid 1960s. This one is a 1978 printing and is virtually unchanged from the original run.

James Mullaney and Wallace McCall take you on sort of a speed run through the main Messier and New General Catalog objects that most backyard astronomers could visually appreciate in this era. Well written, to the point, and plenty of visuals to boot. Today they are very much long out of print.

All 31 pages are intact and fully legible. There are pages with blue ink notations and/or underlining. But they do not interfere to the point you can't read what was written.
No tape to be found. No bad stains, no folds or rips. Just some creases here and there. If it were not for the inked areas, I would have stated this in excellent condition. Now, it is in great condition.

All nations welcome to bid.
| Time Placed | User | Bid Amount |
| --- | --- | --- |
| 12/08/2019 11:48AM | John Sellers | $0.05 |
Andy Sedlacek (fct-150)
Rating:
(1628)

Telescopes, Astronomy, Binoculars