From the
ATWB Customer Gallery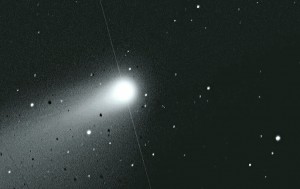 Comet Neowise with satellite pass.
This auction is closed.
Small Optical Windows
Auction No.:

12833

Location:

Scotia, NY - United States

Started:

11/01/2019 04:59PM

Ends:

11/11/2019 04:59PM

Shipping:

Buyer pays shipping

Payment:

PayPal, Personal or Cashier's Check, Money Orders

Hits:

126
Continuing the shop purge - and my curiosity about what is of interest.

I have three plano-plano optical disks, essentially small optical windows. They are 2-3/16-inches in diameter and 5-16-inch thick. The edging and polish on all three is fine and very professional. I can't be sure but they may be coated. 

As you can see from the photo, they eash have a number (the same on all) written on the edge, perhaps a part number.

Thanks for looking. 

Clear skies, Alan
Time Placed
User
Bid Amount
There aren't any bids recorded yet.
Alan French (AlanFrench)
Rating:
(65)

Telescopes, Astronomy, Binoculars