From the
ATWB Customer Gallery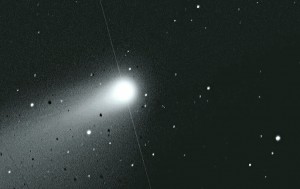 Comet Neowise with satellite pass.
This auction is closed.
Coulter Odyssey carry handle sets complete with hardware
Auction No.:

12836

Location:

Spokane Vly, WA - United States

Started:

11/03/2019 07:27AM

Ends:

11/10/2019 07:27AM

Shipping:

Buyer pays shipping

Payment:

PayPal, Personal or Cashier's Check, Money Orders

Hits:

55
This is for a set of (2) all-original carry handles from various Coulter Odysseys from the years 1984-1986.

Each set is (2) handles, so in total you will get (4) handles and (16) Philips screws. All of this is original to code, though some of the screws are longer than others for who knows why.

These handles are mounted on the sides of the rocker box and are actually strong enough to carry the entire telescope if you wish. YES, with a friend, you can carry a fully assembled Odyssey 13.1 across the field. So fun! (Yeah right!).
So needless to say, the handles here were/are stock on the 8, 10.1, and 13.1.

Physical condition is perfect. No cracks in the textured plastic forms, no bends or heavy rust or separations in the steel. Cosmetics are excellent for their age, but at a glance not knowing their age, great to excellent.

All nations welcome to bid.
Time Placed
User
Bid Amount
There aren't any bids recorded yet.
Andy Sedlacek (fct-150)
Rating:
(1627)

Telescopes, Astronomy, Binoculars