From the
ATWB Customer Gallery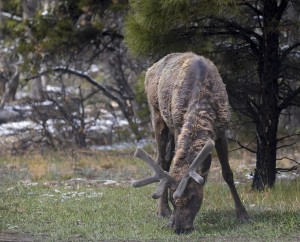 Young Bull Elk
This auction is closed.
Astro-Physics Starfire 130 EDT f8 apochromatic refractor - No Reserve
Auction No.:

13017

Current Bid:

$4016.25

High Bidder:

Christopher Arnold

Bid History:

24 Bids [View History]

Location:

College Station, TX - United States

Started:

04/18/2021 12:01AM

Ends:

05/02/2021 12:04AM

Shipping:

Buyer pays shipping

Payment:

PayPal, Personal or Cashier's Check, Money Orders, Cash

Hits:

1439
NO RESERVE
Yes, you read that right - no reserve.  Here is your opportunity to bid on a very nice AP 130 EDT f8 oil-spaced triplet apo with the solid single speed 2.7" AP focuser.  It is from the production run shipped in 1993 - 1994.  The serial number is SF 58242.  It is without a doubt one of the finest, if not
THE
finest 5.1" refractor I have looked through.  Sharp, scatter free and high contrast views with absolutely no false color.  Exceptional star test.  Everything you expect from a Roland C. production and more.  I'm reluctantly and regretfully auctioning it off, because I could really use the money. 
I was in touch with Astro-Physics before posting this auction.  George Whitney at Astro-Physics told me that other than cleaning the objective, it is in as good a shape as it can be expected to be for its age - he didn't think the objective needs re-oiling.  I followed his instructions and carefully cleaned the objective.  The dewspots that it had collected over the years are now gone and the objective is clean. 
Yes, it's age does show - but ask yourselves this - will you look and function as well as this scope when you reach its age in human years?  Cosmetically, there are a few minor scratches in the tube paint and the aluminum thumbscrews and focuser tube show signs of discoloration.  The known issue of paint peeling and flaking from the dewshield is also present.  Also, there are some scratches and dings on the dewshield cover.  I had inquired with Joe Castoro a couple years ago about the possibility of stripping off the paint from the dewshield and powder coating it - the cost was reasonable, BUT, the decals on the side would have to come off and there would be no way to preserve them for re-attachment.  Astro-Physics does not have replacement decals.  So, I left well enough alone.
What you see in the pictures is what is being auctioned here.  The winner of the auction will pay actual shipping costs.  I will accept paypal only if a no fee to me option such as F&F is used otherwise a MO, cashier's check or a personal check from highly rated astromarters would be preferred. 
I do have some accessories for the scope (dedicated AP scope case, dedicated field flattener, dedicated rings, short losmandy style dovetail etc.) that are
NOT
included in this auction - but the winner of the auction will be given an opportunity to buy those separately if they so desire. 
Thank you very much and please let me know if you have any questions.  Good luck!!
ANJAL SHARMA (ALCHEMIST1)
Rating:
(140)

Telescopes, Astronomy, Binoculars