From the
ATWB Customer Gallery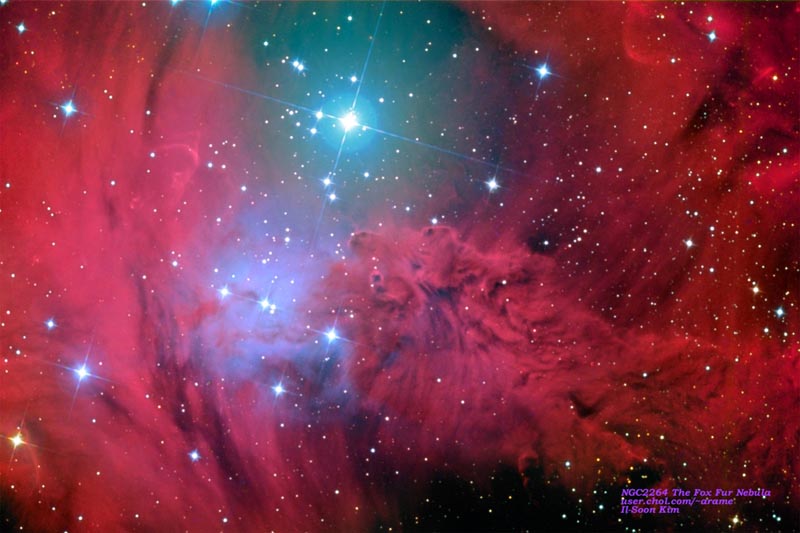 NGC2264 - Fox Fur Nebula
This auction is closed.
Entire Astronomy Package with Dome some assembly required
Auction No.:

12482

Buy Now Price:

$6,000.00

Current Bid:

$4300.00

Reserve not met

High Bidder:

Usama Younis

Bid History:

3 Bids [View History]

Location:

East Moline, IL - United States

Started:

09/04/2018 01:11AM

Ends:

09/18/2018 01:11AM

Shipping:

Buyer must pickup

Payment:

PayPal, Cash

Hits:

1050

OK, here we go...
Over 2 years with out getting out to stargaze or do astrophotography!
I can't stand seeing this equipment not going to good use. So I have decided to let someone have a chance at it.
Im listing everything in my auction, winner takes all. If reserve is not met I may break it apart and sell it piecemeal.
The reserve price is a heavy discount of the "astromart value" of everything and a fraction of retail.

This setup is absolutely wonderful. It is my entire astro gear "collection" everything is in really great shape. The cases are all in used condition and show scuffs marks that one would expect from being hauled around. The TAK FS-102NSV is an AMAZING scope and is in very good condition. It has a few minor marks on the white paint some minor scuffs (you can't see them in the dark) and some dew and light dust on the lens. If you want to have it professional cleaned that would be your prerogative but the current condition in no way impedes your view/imaging. The eyepieces are in excellent shape! The atlas mount is a monster and is the perfect beast for this scope. I have used the original hand controller and also hooked it up to pc laptop and controlled it with Sky Chart/Cartes du Ciel and a game controller. You need to download drivers and software, all are free and open source.

The auction includes:

Takahashi FS-102NSV with Clamshell and 7 inch universal plate $1300 (original triple box from Takahashi some documentation)
Takahashi Reducer for TOA 130N and FS-102 "Flattener" $500
Stellarvue softcase $75 ($169 new)
Zhumell soft case $40
StellaCamIII cooled with wireless remote, cables, and Orion video capture device with focal reducer $500 (w/documentation)
Tele Vue 4X Barlow $200 (new 333)
Vangaurd Case $50
Orion 50mm guide Scope with Orion Auto Guide Star Shoot (with tin container) & Cables $175.00 ($349)
Pelican 1500 case $60 ($120 new)
Tele Vue 2X Powermate w box $200 ($327 new)
Tele Vue 5X Powermate 1.25 w/box $100 ($218 new)
Antares 27xx 1.25 illuminated Kellner w/box $60 ($100 new)
Tele Vue 24mm Panoptic Eyepiece 1.25" w/box $200 ($320.00 new)
Tele Vue 13mm Nagler 1.25 inch w/box $200 ($320 new)
Tele Vue 9mm Nagler 1.25 inch w/box $200 ($320 new)
Meade Super Wide 2 inch $90
7mm R/G SWA Konig $ 50
12mm Super Wide Konig $50
18mm Super Wide Konig $50
56mm Plossl $50
Hard Case no name no charge
Pelican 1550 $75 ($150 new)
The original Takahashi view finder with quick release adapter (w/box) ($119.95 new) ($75)
Baader 2" ClickLock Star Diagonal w/box $200 ($309.00 new)
Many filters not shown + Orion filter wheel... hundred of $$
Pelican 1600 $80 ($160 new) (might consider refoaming)
Orion Atlas EQ-G, heavy duty Tripod, deluxe tray with original hand control and cable adapters (USB2EQ6 Interface Cable (DB-9 connector)) for computer control and game controller. $750 ($1499 new+cables+hand controller)
3 or 4 weights
ADM DVR100 mm rings (2) $60 ($120 new)
Technical Innovations HD6S Home-Dome Assembly required!!! $950 ($3995.00 new) I bought this used for 995.00 about 3 years ago and has sat in my garage ever since.

Celestron C5 , diagonal, finder , plate $150
Orion 80mm Short Tube $40

" fishing tackle box" has Allen wrenches, compass, levels, dew not controller, dew strips Bahtinov Focus Mask, couple of cheater eyeglasses, batteries, screwdriver, couple of flashlights, a few nuts and bolts, loose change......

Thee astrophotos were taken using the Orion Atlas EQ-G, FS102 Takahashi, Orion Magnificent Mini AutoGuider Package and a friend's Nikon D5300. Images were stacked using Nebulosity4 and Photoshop.
Mike VanHoe (dror)
Rating:
(16)

Telescopes, Astronomy, Binoculars