From the
ATWB Customer Gallery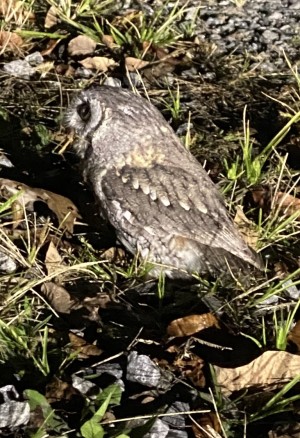 Juvenile Barred Owl feasts on a grasshopper
Tasco 7 TE Complete Original Kit in great condition (PRICE LOWERED)
See the pictures. Nice case. My best Tasco 7 TE. It is a complete and all-original kit. All optics are great. Really an outstanding example of this wonderful piece of history.
I have lots more pictures but this website won't let me upload them. PM with questions and for more pictures.
The buyer pays PayPal fees and only actual shipping costs in CONUS.

Telescopes, Astronomy, Binoculars