From the
ATWB Customer Gallery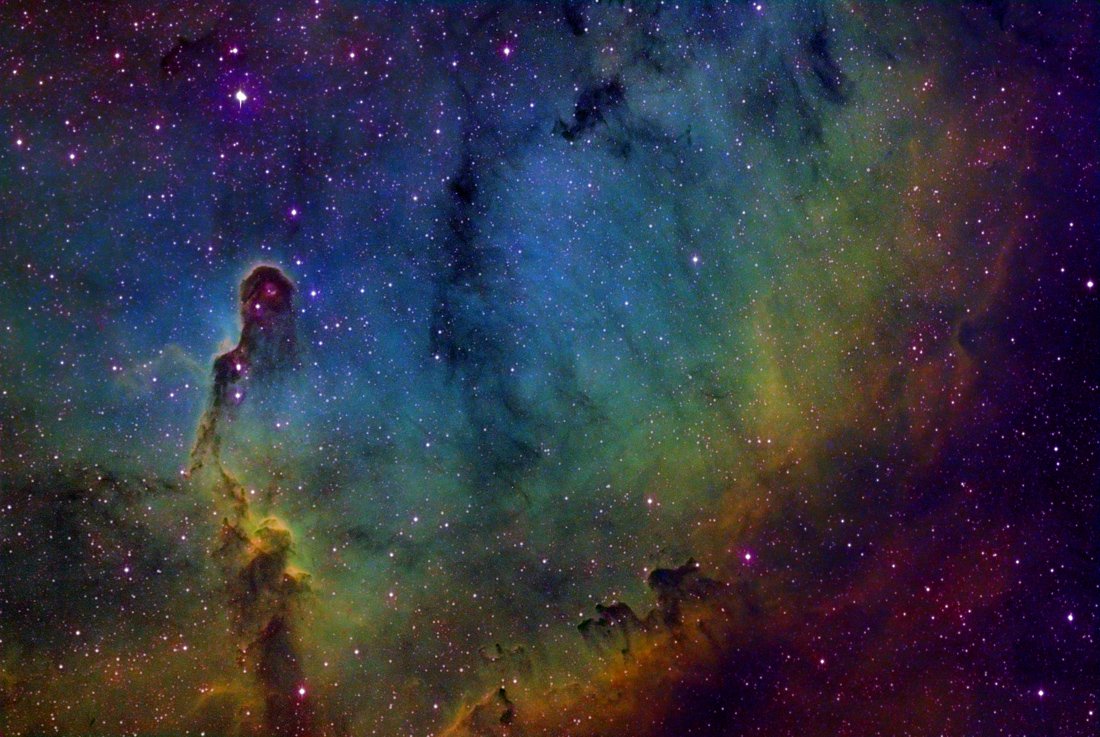 The Elephant Trunk
Sky and Telescope / Astronomy Magazines - MORE UPDATES
Updated below based on sales/offers.
Some of you may have seen my recent ad indicating I was selling my old Sky & Telescope and Astronomy magazines. I have done the inventory on them and listed it here. Most, especially those from 2000 to now are in excellent shape. Others show signs of wear, mostly from storing upright and acquired a slight bend to them. All are very readable and I'll send pics of those that are in the worst shape of a set you are interested in so you can judge for yourself. They range from 1982 -1989 for Sky and Telescope and Astronomy and continue for Sky and Telescope through 2019 except for 1997/98 when I must have let my subscription lapse.
I have adjusted the price from the previous post to $2.00 per issue and for years when I have a complete set would prefer to sell it as such.
Of course, negotiation the name of the game... is all I ask is be realistic.
It has been fun looking through these as I inventories them and remembering some of the stories....the space missions, hubble repairs, comets great and not so great and all things in between!
Thanks for looking. Here is the inventory:
Sky & Telescope Magazine
81: - Aug - Dec -
SOLD
82-85: Complete -
SOLD
86: Missing March, April, September
87-91: Complete
92 : Missing July
93: Missing June
94: Missing March, July-September
95: Missing February, March, June, October
96: Missing: May, July, October, December
97: None
98: Only have December
99: Missing Nov & Dec
00: Missing Jan & Feb
01-02: Complete
03: Missing September
04: Complete
05: Missing December
06-13: Complete Complete My Feb 07 issue has a cover page saying November 06 (Nov 06 cover is different)
14-15
SOLD
15: Missing February
16: Missing Nov & Dec -
SOLD
17: Missing Jan - Apr
18: Jan-Nov
19: Complete -
SOLD
Astronomy Magazine
82: Have May, July-December
83-84: Complete
85: Missing May, June, Aug, September
86: Missing June
87: Missing September
88: Complete
89: Missing July, August, October-December

Telescopes, Astronomy, Binoculars