From the
ATWB Customer Gallery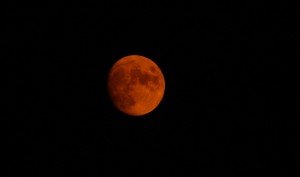 Disco Inferno
Starry Night Pro 8 - revised again.
I bought this software but never use it.  It was a download and Simulation Curriculum tell me that I cannot obtain a refund because it was a download.
Starry Night Pro 8 costs $149.95 USD when bought as a download from Simultaeum Curriculum.
This sale comprises the Starry Night Pro 8 key that unlocks the download.  The username (currently mine) will need to be changed and today I received the message below saying that this is now possible.  Thus the new owner of this software would be the full and only owner.
***************************************
Matt Hjelle (Simulation Curriculum Corp.)

Jan 22, 20:18 EST

Pete,

You'll just copy/paste the links from your registration email and send them along with the registration I provide to the buyer.

Thanks,

Matt Hjelle
Starry Night / SkySafari / Layered Earth Support Team
Please visit your new Community Forums, and join our Mailing Lists for the latest news, events and offers!

 
Pete Ingram

Jan 21, 14:45 EST

Matt, Will the new user be able to download the product again. I have stated that I'd put my copy up on my Google Drive and then delete all copies after the sale.

It might be better if you allowed a new download as I do not wish to be accused of allowing the software to be copied.

Thanks again.
Pete
| | |
| --- | --- |
| | Pete Ingram |
Matt Hjelle
Today at 14:18
Hi Pete,
I can issue a new username and registration key for the new owner.  Just let me know what the desired username is.  
Thanks,
Matt Hjelle
Starry Night / SkySafari / Layered Earth Support Team
*********************************************

Telescopes, Astronomy, Binoculars