From the
ATWB Customer Gallery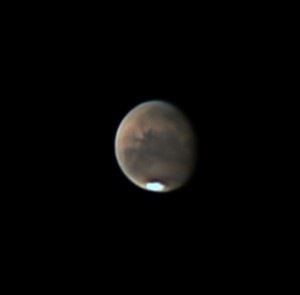 Mars 8-22-2020
FOR SALE - Oberwerk 11 X 70mm Binocular - Sold to Bill
OBERWERK 11 X 70 Binoculars
In like new condition Oberwerk 11 X 70mm binocular. Light use of the binocular, well taken care off.
Sale includes original boxes, manual, strap, lens covers.
From the Oberwerk site:
""Giant 70mm objectives gather a serious amount of light (twice as much as 50mm objectives)- so these are ideal for astronomy. Available in your choice of either 11x or 15x magnification. We consider the 11×70 to be the largest and most-powerful binocular that can be hand-held for astronomical viewing. They are also excellent for nautical applications and surveillance.""

Asking price: $90.00. Buyer responsible for shipping costs.

Telescopes, Astronomy, Binoculars