From the
ATWB Customer Gallery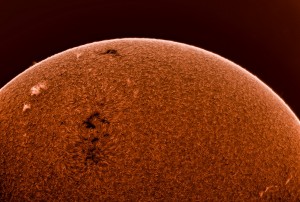 AR 2768 and AR 2769 from 8/1/2020 by John Small
Fujinon 16x70
Feel free to ask questions.  Bracket in photos is not included, since it is from another set of binoculars.  

Binoculars are in very good to excellent condition.  Case is in great shape, except for the small tear that is visible in pics.  Nothing wrong with these glasses at all.  Cosmetically, optically, and mechanically, they are wonderful. 

The only other two things to point out, on the negative side, are that the objective dust caps are missing, and the strap on the case is not original. 

I could use the cash for other pursuits, but chose to sell this particular set only due to the way the eps hit the bridge of my nose when at the proper IPD.  I HATE that my face does not mesh with these comfortably.  I know that these are outstanding, sought-after, and heirloom quality binos.  However, they did not consider my face shape when they built them.  If it was not for this issue, I would NOT be selling them.  I love the views, but they rarely get used, due to my big honker and beady eyes.  

Price includes Paypal, and shipping (up to $25) to CONUS.  Thank you!

Telescopes, Astronomy, Binoculars