From the
ATWB Customer Gallery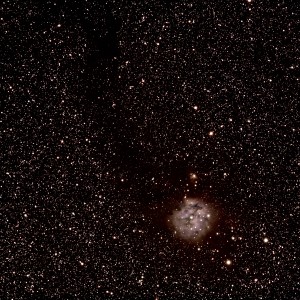 Cocoon Nebula
Zeiss 20x60 S - unused
Reluctantly I am selling my Zeiss 20x60 S, the only image stabilized binoculars that don't need batteries.
These binoculars are virtually unused. I took them out of their case a few times to try them, and of course now to photograph them, but otherwise they have been sitting idle in my Oshiire, (Japanese style closet/wardrobe with large sliding doors).
As the pictures document, the bins are in perfect condition, in all respects equivalent to new ones. They come with a transferrable worldwide lifetime warranty. Zeiss are famous for their respectful and  generous relationship to the users and owners of their equipment.
I have been fighting with myself about selling or not selling these binoculars, because although I have hardly ever used them, they occupy a special place for me, and could even see more use in the future, at my new home under darker skies. But I want to move into astrophotography and need to acquire some equipment.
For payment, Paypal is of course ok, but I am proposing to use TransferWise. It offers the same degree of security as Paypal but is significantly cheaper and uses the official middle exchange rate between currencies. The fees can be found easily by googling "TransferWise fees USA to Japan". I would ask you as the potential buyer to pay for the fees of either of the two or of any other form of payment, you might prefer, as well as for possible exchange rate losses compared to TransferWise. Direct payment by credit card I cannot offer at this point in time, because I simply don't know how to do this.
I will arrange and pay for shipping the binoculars by EMS Courier Service. Nominally the parcel should arrive at its destination within 2 days.
If you as the buyer prefer to additionally use Escrow for this transaction, that would be fine for me as well. In this case, I am willing to split the cost evenly between us, because after only having purchased various items at Astromart in the past, this is the first time I am selling something here and have therefore not yet been able to build up a reputation.
More information on these binoculars can be found at the Zeiss homepage or e.g. at B&H. Mine are built in 2013 and I am the only owner.

Telescopes, Astronomy, Binoculars