From the
ATWB Customer Gallery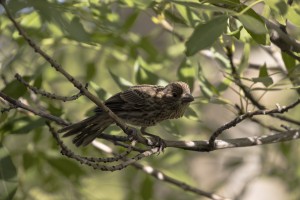 Paying attention
(Reduced) Canon EF-S 17-55mm f/2.8 IS USM Wide Angle Zoom Lens
Selling my very lightly used Canon EFS 17-55mm f/2.8 IS USM Wide Angle Zoom Lens. This is a fantastic lens for EF-S/APS-C Canon cameras. I used it on a Rebel T6s.

This particular lens was known as being a professional type Canon L lens but made for EF-S mount cameras. The image quality is excellent and out of focus or background blur and bokeh are very nice and unlike any other EF-S lens and a lot like the red ring lenses.

Good for lower light situations and night/star scapes at f/2.8.

I'm asking $400 (OBO) shipped to CONUS, and I'm also including an $70 filter for free.

The B+W filter is one of the best and made in Germany (known for making great glass products) and has been on this lens from day one. This is key on this lens to keep the dust out - a flaw with the early versions, but mine is completely dust free on the inside (I included on photo on the inside of it but not sure that shows how clear it is, there is not one spec of dust on the inside.)

I have the original box and packaging, but this lens didn't come with a lens hood or bag. The filter pictured comes with it at no cost. Everything is in excellent working condition with no scratches or marks and no dust anywhere (it was kept put away while not in use) so this is basically brand new.

Telescopes, Astronomy, Binoculars