From the
ATWB Customer Gallery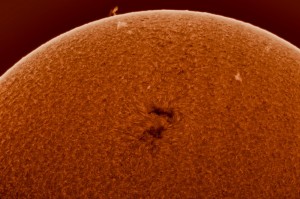 AR 2773 from Lake Ahern Observatory
Nikkor 70-200mm f/4 G ED VR Lens
Up for sale is my Nikon 70-200mm zoom lens.  Its the f/4 G ED VR model.  It's in excellent condition with no damage, dings of any kind.   It works perfect and has given me some beautiful images.  Moving it on to make room for some additional lenses.  

It will come with the original box as well.  I also have a B+W 67mm (MC) UVA Haze #010 (2CI) Filter that will come with the lens.  

Feel free to ask questions that you may have.

Telescopes, Astronomy, Binoculars