From the
ATWB Customer Gallery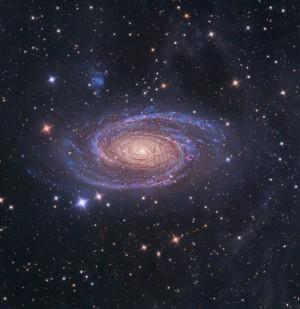 M81 LRGB + Ha
Altair Hypercam 294C PRO TEC Cooled Color
I have an Altair Hypercam 294C Pro TEC Cooled Color camera available. I bought it as a backup for another camera with an IMX294 chip, but have since added several more cameras to my collection. It got used only a handful of times, like maybe 4-5 times. It's essentially new.
It's a beautiful instrument and captures beautiful shots. Altair's anti-amp glow circuitry does a pretty good job of reducing the amp glow, which was never an issue for me since IMX 294s calibrate darks quite well. It comes in the heavy-duty carrying case. In US dollars, you'd pay about $1490 for this camera. I'll let it go for $1000, but I'm open to offers.
Shipping in the US is $20, and I'd drive 100 miles in any direction from Grand Junction, CO to meet and deliver. You cover PayPal fees, unless you use the Send to Friend option.
Info:
4 GB DDR onboard (and yes, it's true it has 4 gig - I called Altair myself to verify).
11.6mp resolution SONY STARVIS Exmor R Back Side Illuminated IMX294 CMOS sensor
4128×2808 active 4.63 micron pixels in a 16.05mm x 12.61mm array. Physical sensor size, 4/3rds" 23.1mm diagonal.
Extremely low read noise enabling deepsky lucky imaging and very smooth image quality.
Amp glow reduction technology onboard reduces amp glow, reduces noise, and increases contrast.
 High Dynamic Range with 14 bit ADC to 16bit output .FITS files in RAW mode, for beautiful deepsky images.
Up to 17.5 Frames per second video in full 20mp resolution. (You will need a computer with high USB bandwidth to achieve these speeds, preferably with Intel or Via hardware USB controller on the motherboard).

Telescopes, Astronomy, Binoculars