From the
ATWB Customer Gallery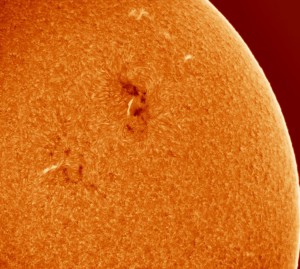 Solar Plage 11/15/2020 from Lake Ahern Observatory
ASI 6200MM with 7 Pos Filter Wheel and OAG
Good camera. No issues. Needed a bigger pixel camera for a different project so letting this go. Original boxes. The factory filter wheel usb cable went bad, so you will get a non-zwo usb cable instead. I'll include a set of 3d printed filter retainers that are nicer than the factory ones (factory ones also included).

Including the optional M68 tilt plate add-on.

Firm price includes insured shipping CONUS.

Telescopes, Astronomy, Binoculars