From the
ATWB Customer Gallery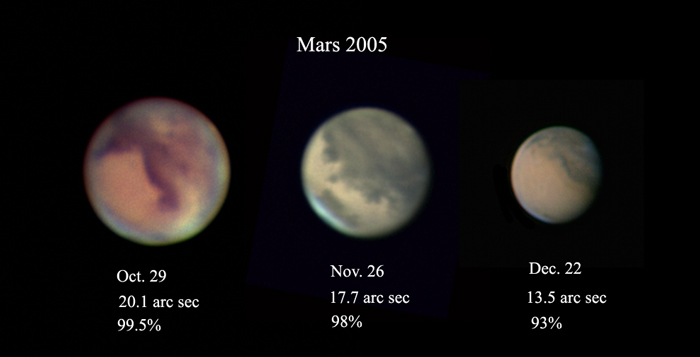 Mars_Oct-Dec_2005
FOR SALE: NEW QHYCCD 294C:
I am selling my new QHYCCD 294C CMOS cooled color camera which I purchased just before Okie-Tex 2019.  Sadly, upon connecting the camera to the only USB 3 port on my lapptop, I discovered that the port was dead.

The camera retails for $999.00, but I am asking for $850.00.  I am also including a 3 meter USB 3 Extension cable.  This is a savings of almost $200.00

The price of $850.00 includes shipping, insurance and PayPal fees.

Photos and specs of this camera, as well as drivers, imaging software, etc can be found on the QHYCCD Website.

Telescopes, Astronomy, Binoculars