From the
ATWB Customer Gallery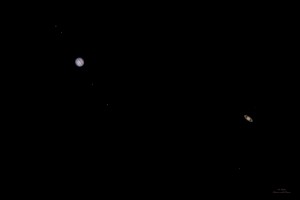 Saturn-Jupiter Conjunction 2020
FOR SALE: SBIG ST-10XME with AO-8 and CFW-10
FOR SALE is my excellent SBIG ST-10XE . This camera comes with a Non Anti Blooming CCD;  attached CFW-10  ten slot filter wheel and  AO-8 Adaptive optics . This camera has been a workhorse for  myself as well as  local high school students who used it for their research projects.
Adding the retail cost of the above totals $8280. I'm asking For $3000;  Everything works very well. I can provide dark and bias frames upon request.
Buyer pays Paypal fee.

Also available are  3 Astrodon RBG 1.25 filters for $200.

I'm located in Midcoast Maine.

Telescopes, Astronomy, Binoculars