From the
ATWB Customer Gallery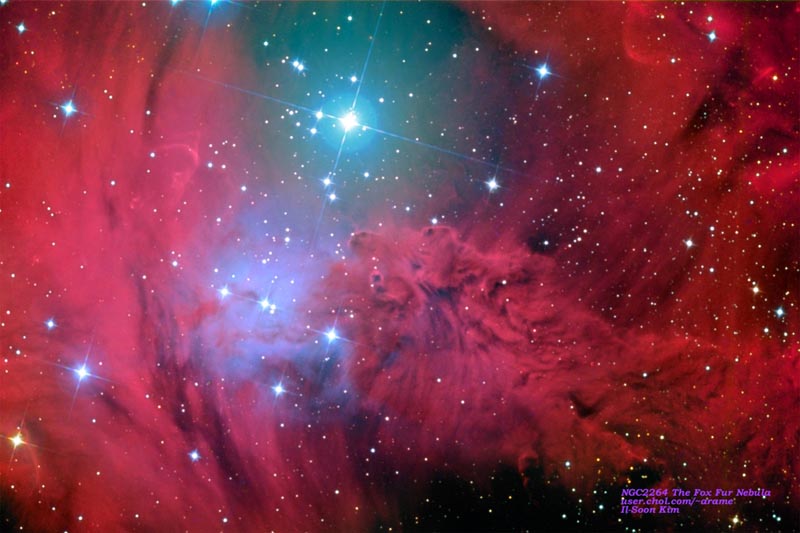 NGC2264 - Fox Fur Nebula
QHY9M 8.3MP with QHY 5 position Filter Wheel
This is my imaging setup for my C8,  C11 and EON 110 refractor. I bought this camera 2 years ago and recently upgraded to another QHY camera. This is a great imaging package for those who are interested in high quality monochrome imaging which allows flexibility for regular color images and line filter images (particularly good for light polluted skies) or astrometry. 

Both the camera and USB filter wheel are in excellent condition, almost no marks or scratches on the body of both units. No filters included!

Here's the list of what you're getting: 
-QHY9M monochrome camera 
-QHY control module 
-QHY 5-position 2" USB filter wheel 
-power supply and cords needed to connect the camera and filter wheel to your computer. 
-desiccant tube 
-2" nosepiece 

The camera features 8.3 megapixels, 5.4 micron pixel using the Kodak KAF8300 CCD sensor, two stage regulated cooling, and a built-in shutter. Filter wheel accommodates 2" mounted filters or 50.4/50.8mm unmounted filters and desiccant tube.

One tiny modification I added was a thin rubber bumper on the shutter stop to silence the shutter which works really well (now a soft "thump" rather than a loud click). See closeup of CCD photo, lower left.

The entire package runs about $2650 new here.
Attached are a few example photos taken with my LRGB and line filters (Ha, SII, OIII) taken from light polluted skies (Bortle scale 6). M31/Triangulum galaxy is a low res. version of a 2 shot integration. This camera is extremely low noise and cools extremely well. I have taken exposures up to 20 min (limited by my own mount and patience).
Selling only because I recently bought a larger format astro camera.

Telescopes, Astronomy, Binoculars