From the
ATWB Customer Gallery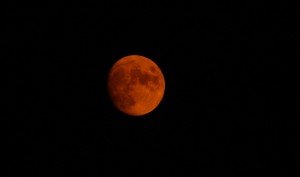 Disco Inferno
SBIG ST-4000XCM One-Shot Color Camera
SBIG ST-4000XCM One-Shot Color Camera

The SBIG ST-4000XCM is a 4.2-megapixel (2048x2048), one-shot color CCD with 7.4-micron pixels anti-blooming using the Kodak's KAI-4020CM CCD with an active image area of 15.2 x 15.2 mm. This CCD has a built in UV/IR, anti-reflection filter with 97% transmission at the H-alpha line, so no external UV/IR cutoff filter is required. The ST-4000XCM camera has built-in thermoelectric cooling which cools down the sensor to 30 C below ambient and can optionally be water cooled.

The camera also has an internal, off-axis guide CCD (TC-237H, 657x495pixels) to facilitate autoguiding while imaging at the same time, so no external guide scope or Off-Axis Guider (OAG) and guide camera is needed for autoguiding.

The camera is in very good condition but has a one half colum defect as seen in the 5min/-10C dark frame which of course disapears with dark frame subtraction.

The camera comes in a heavy duty SBIG Pelican case with power supply, all original cables, 2" nosepiece, software and user manuals. There is a also dummy desiccant plug to use when recharging the desiccant canister
I will sell the camera for $750, PayPal only. I cover PayPal fees and we split the shiping cost 50/50, CONUS only. I will ship the Pelican case without any additional packaging/box with USP ground.

Telescopes, Astronomy, Binoculars