From the
ATWB Customer Gallery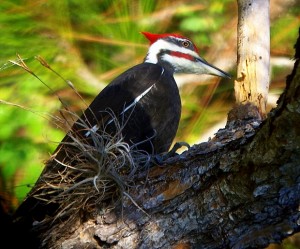 pileated woodpecker
Starlight Xpress SX AO - USB (SXV AO - LF)
I have for sale an as new SX AO USB. for sale or trade 

Manufactured by Starlight Xpress  

Adaptive Optics USB system with off axis guider port 

complete with adapters, power supply, all cables, discs, etc
Buyer pays shipping or shipping by agreement if traded

900$US plus shipping,  currently listed by OPT at 1700$US 

MAIN FEATURES 
Image tracking and stabilization using a high speed tip-tilt optical window
Comes with OAG (Off-Axis Guider)
Fast-tracking speed of 5 mS per increment.
Overcomes rapid gear errors to stabilize even difficult mounts.
Mount control output for correcting large drive errors while maintaining AO stabilization.
 

 

Off-axis guider assembly (optional) for use with an SXV guide camera.
STAR2000 guiding compatible.
May be used to image stabilise many other makes and types of camera, given suitable control software.
Clear aperture of 60mm for up to 35mm full-frame size chips.
Short optical length - 74mm with OAG, 44mm without (add 6mm if front end adaptor is used).
Very low light loss (~2%) from the multicoated optics.
Filter threads for adding 48mm narrow band. IR blocking or pollution rejection filters without affecting the guide camera sensitivity.
Serial RS232 control via the computer
Low power consumption. Less than 600 mA at 12v DC when moving - 50mA quiescent current.
Compact and lightweight - only 132mm in diameter x 32mm long - less than 700 grams load on the 'scope.
The SXV-AO should be used with the off-axis guider assembly for the best results with most optical systems. This combination uses an SXV guide head or Lodestar to view the edge of the telescope field via a 10mm square prism and provides accurate positional feedback to the control software. Unlike cameras with an integrated guider chip, the OAG puts the guide camera ahead of any filters that the user fits into the camera ring recess and so its sensitivity is always at maximum. The guide camera mounting is designed to be parfocal with an SX camera when used in this combination - fine focus adjustment is provided by moving the threaded guider mount along the prism tube. If you do not need the OAG barrel (e.g. when using a camera with a built-in OAG or guide chip), you can fit the 72mm or T adaptor directly onto the rear of the AO assembly

Telescopes, Astronomy, Binoculars