From the
ATWB Customer Gallery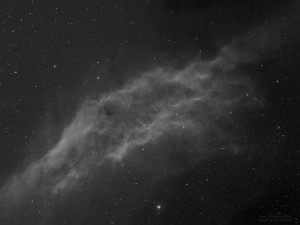 NGC 1499
ZWO ASI071MC-Cool Pro camera
Camera in excellent condition. Delivers excellent quality subs - no amp glow or banding, and very low dark noise. I never did dark calibration for images done with this camera - just dithering was enough. 

This is the -Pro version, and I did not have the frosting/dewing issues I had with the -Cool version. Sale includes original USB cables(2meter and .5meter) + USB 3.0 cable(6ft), spacers(16.5 and 21mm and male M42-M48 adapter ring), camera bag and box. (Only missing item is the hex tool for tilt adjustment. It's standard size, so should be easily available at local hardware stores). 

Price includes paypal fee & CONUS shipping.

Telescopes, Astronomy, Binoculars