From the
ATWB Customer Gallery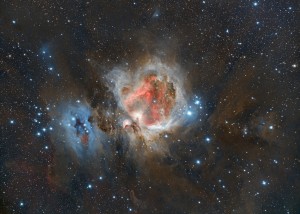 Orion and running man
ZWO ASI1600MM-COOL
I have produced some really great images with this ASI1600MM over the past two years, purchased new by me.  My recent upgrade to a full frame ASI6200MM leaves this lovely camera homeless.

It would love to do good work for you too.

To see dozens of images it has produced for me just go to Astrobin and search for Jerry Macon.  You will need to go back about 12 images to "CBT 1 - Abell 85 - Supernova Remnant" for the last one.  Many others further back.  The more recent images are all with my new cameras.

Recent list price (this model has been discontinued):  $1180
Current list price of the newer Pro model: $1280

The only listed improvement the newer Pro model offers is a DDL buffer, the purpose of which is to minimize amp glow.  However, my ASI1600MM-COOL has never exhibited significant amp glow.  ZWO shows a comparison between their cameras and the 1600 has by far the least amp glow of all their small sensor cameras.  In fact, until writing up this listing I was never aware that the 1600 could have any amp glow, I have not seen it in my images.  You can easily see for yourself by looking at the dozens of images from this camera I have posted on Astrobin.

Yours delivered for $895.

Telescopes, Astronomy, Binoculars