From the
ATWB Customer Gallery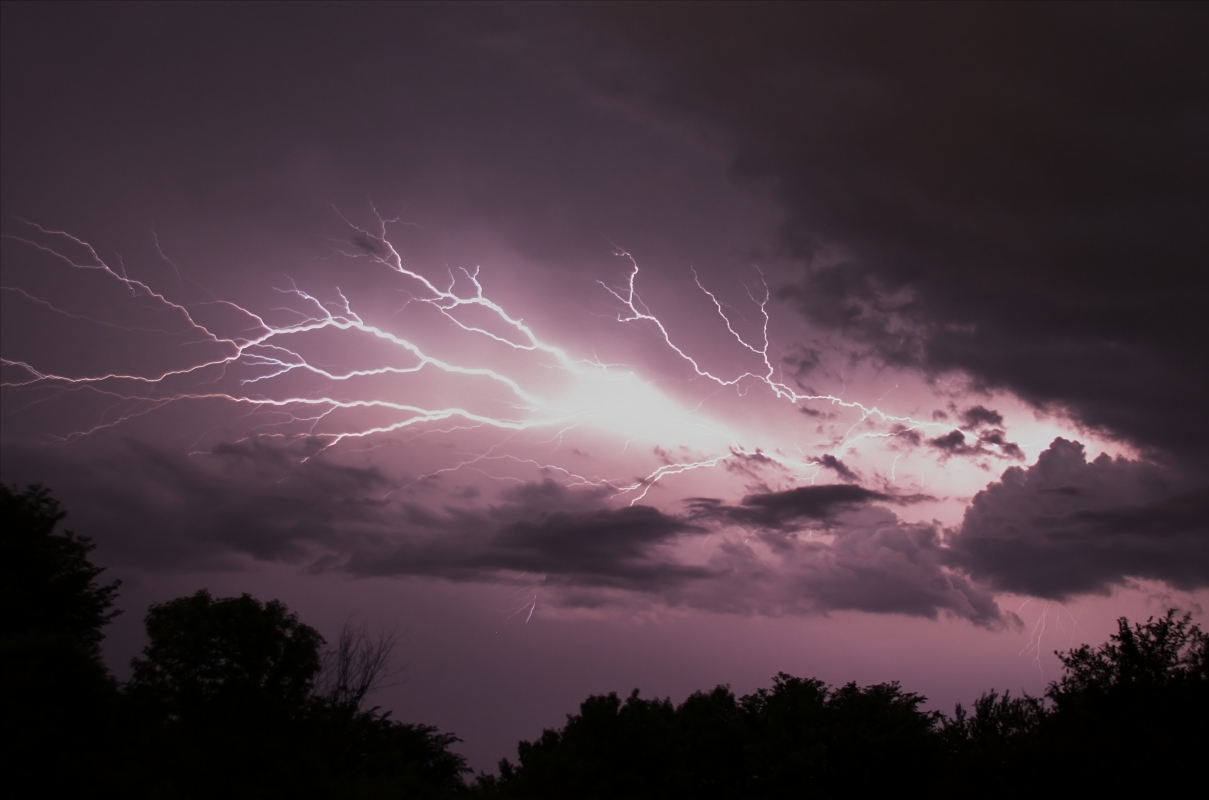 Lightning #1
Celestron Vixen .965" porro prism unit circa 1989 Japan
This is a 1989 Celestron (Vixen of Japan) .965-inch porro prism. It will come with its original set screw.
Porro prism units are the exact same as those on classic binoculars; light strikes (2) sets of prisms, directing the light always at a 90-degree angle, and then exits out the other barrel. The result is an upright image that is correct image also. Meaning, the "STOP" sign in your schmidt-cassegrain, maksutov cassegrain, or refractor will be seen as "STOP".
It slips into the end of your telescope focuser area (must be .965-inch barrel size) and you'll view correct image at 180-degree. So it will work just like a binocular, though you will be using only one eye.
Construction is a very dense and glossy polyurethane main body, aluminum top cover and eyepiece barrel, and brass lower barrel. The prisms feature fully coated optics. It weighs 4 ounces.
Celestron and Orion Telescopes stopped selling these long ago and both featured the impeccable Vixen quality, which is easily present not only in the images they give, but in the feel and craftsmanship as well. These are some of the very best porro units money will buy; it is not a cheap, plastic toy. 
This model is superior to the ones APL, Towa, and Royal Astro made units of yester-decades because they ARE NOT aperture stopped. You have full light-entering capability in this porro model. Also, it is not threaded on one end, so you don't have to worry about having a scope with a specific thread pattern in order to mount it. 
If you have a .965-inch focuser on your refractor or cassegrain, THIS WILL MOUNT to it.

Cosmetics are excellent and glossy clean on all of the body. Not mint perfect, yet still lots of evidence this has always been handled with care. Prisms are perfectly collimated and in excellent condition; giving perfect, bright images. Some very minor internal dust, but no need to tidy up anything in there for years.

Happy to ship to anyone anywhere.

Telescopes, Astronomy, Binoculars