From the
ATWB Customer Gallery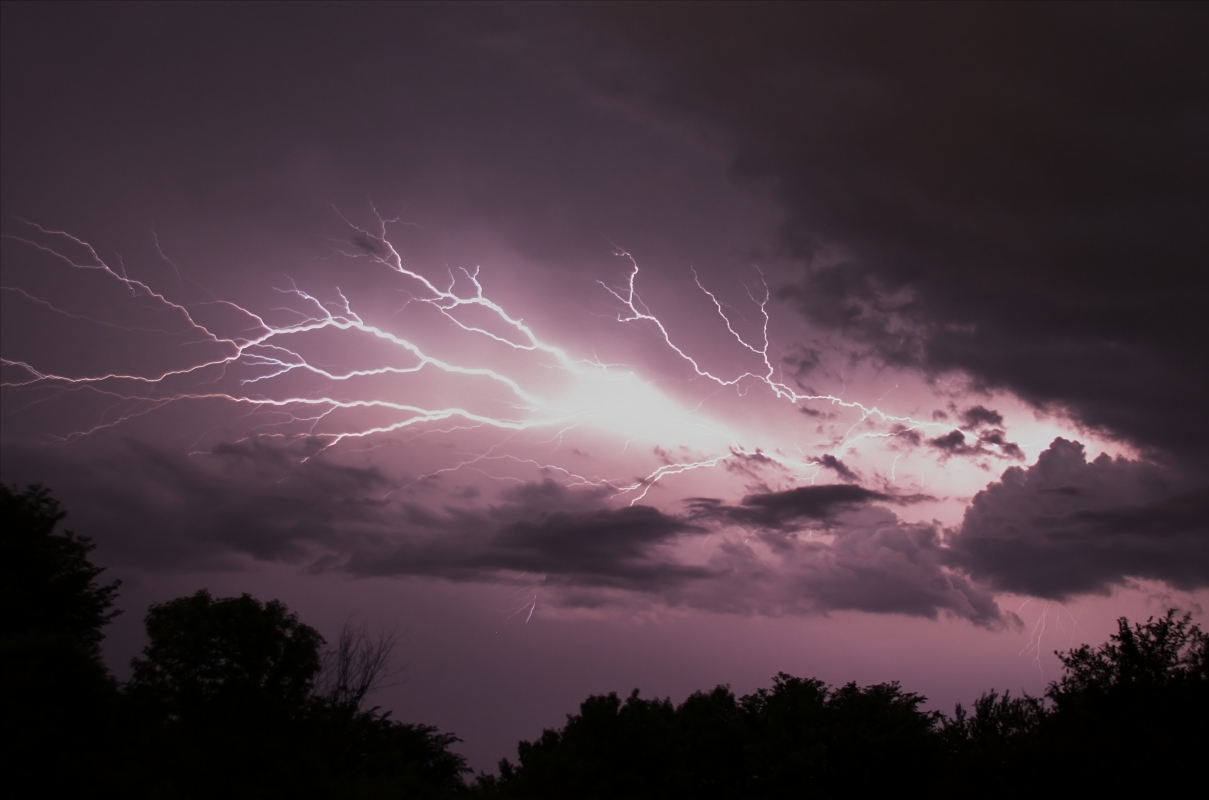 Lightning #1
Meade 1.25" 90-deg prism diagonal full aperture VERY nicely made
This is a 2009 Meade (Ningbo Shinea of China) 1.25-inch 90 degree prism diagonal. It will come with its original set screw.

This diagonal is a wonderful clone of the original Meade 918A by Tani of Japan back in the 1980s and exhibits that same diagonal's full aperture. This is the perfect diagonal for your rich field refractors and cassegrains as there will be no risk of vignetting the images.

Like the 45-degree Meade prism listed, though this is indeed from China, because it was made under excellent quality control, there is nothing lacking in the craftsmanship or optics department. If you felt around in the dark and picked up and looked through either diagonal (the one from Japan or this one) you would not be able to tell in feel, density, or optical yield.

Cosmetics are very excellent on all of the entire diagonal. There is a tiny area that has an ultraviolet fade mark, but it is small and it hides well. Other than that, this is beautiful looking at all angles. The prism is in very excellent condition with minor dust that needs no attending to anytime soon.

Happy to ship to anyone anywhere.

Telescopes, Astronomy, Binoculars