From the
ATWB Customer Gallery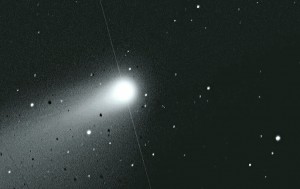 Comet Neowise with satellite pass.
Canon 6D Mrk II with battery grip
Selling my Canon 6D Mrk II body with matching Canon grip. Also includes two batteries and one battery charger. 

Just over a year old. Includes original boxing. Minimal use, I really only use it occasionally. Switch over to a mirrorless system. 

A great performer. Just serviced by Canon Pro Services last month during Photo Plus Expo. 

Telescopes, Astronomy, Binoculars