From the
ATWB Customer Gallery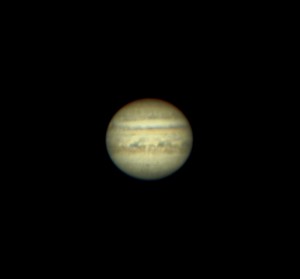 Jupiter 7-24-2020
Pentax XW 20 mm eyepiece
For sale: Pentax XW 20 mm eyepiece (1-1/4 inch barrel, 70 degree field of view).  Includes eyepiece, both caps, and bolt-style case.  The original box and paperwork are NOT included.

The eyepiece is in excellent condition.  There is a small amount dust on the front and rear elements; this does not affect the eyepiece's performance.

I am selling this because it is not being used; there is too much light pollution at my location.  The eyepiece is located in Dallas, TX. Will only ship to lower 48 states / CONUS.

$200 price includes shipping and PayPal fees (if applicable). Payment accepted via PayPal (will ship the next business day), or via personal check or money order (will ship when payment is received and deposit clears).

Telescopes, Astronomy, Binoculars