From the
ATWB Customer Gallery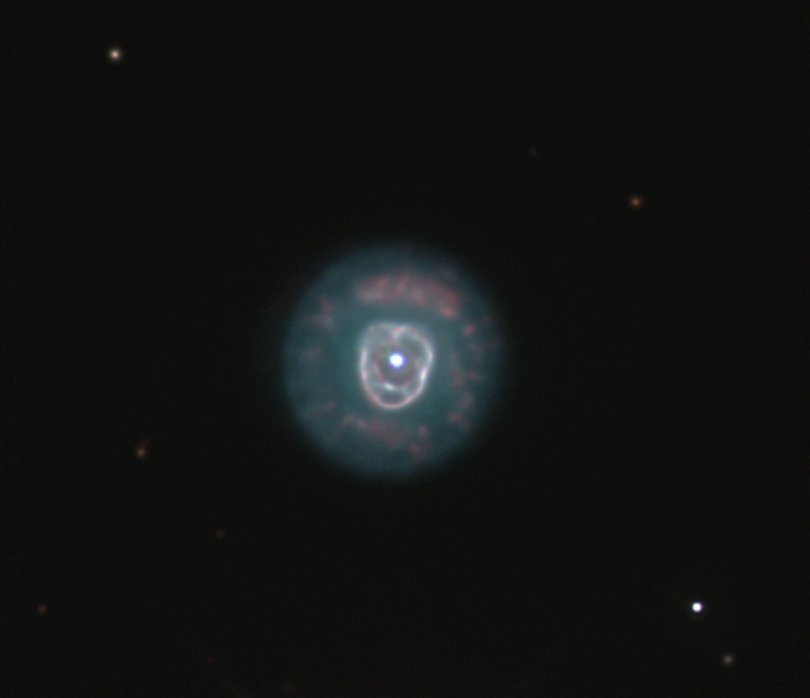 Eskimo Nebula
Vintage 26.6mm Orthostar - Cave Orthoscopic Eyepiece (Japan)
Vintage 26.6mm Orthostar (also referred to as an Ortho Star and Ortho-Star ) Cave orthoscopic  1.25" eyepiece. Made in Japan by Nikon. This is the spotting scope version and is almost identical to the regular version. The only differences being the barrel and the writing on the outside. This one has been upgraded from being a screw-on eyepiece to having the standard 1.25" barrel. Inside of barrel is threaded and painted a very flat black. Beautifully made. Stunningly transparent eyepiece with exceptional sharpness. There's a reason for their legendary reputations. Highly sought after for their performance. Glass and coatings are terrific with only a tiny bit of dust. The barrel has some very fine use marks and a couple of very tiny dings, not normally noticeable. These were made by Nikon in Japan and are earlier versions of the super expensive Nikon Abbe orthoscopic eyepieces many people consider superior to the Zeiss Abbe orthoscopics.

I ended up with two of these and so passing along the extra to someone who might enjoy checking out what all of the fuss over Nikon-made eyepieces is about.

Asking $65 + $8.20 for shipping. I accept postal money orders and Paypal, but if paying with Paypal, please add 3%. Price is negotiable, I was uncertain how much to ask, please feel free to make an offer if you think my price is too high.

Telescopes, Astronomy, Binoculars