From the
ATWB Customer Gallery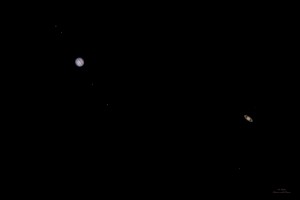 Saturn-Jupiter Conjunction 2020
Antlia 50mm round unmounted LRGB + mounted 3.5nm Ha/Sii filters
I'm the original owner. Everything will be sent in the original packages. Look brand new.
LRGB set: 50mm, unmounted, round, $260
Ha: 50mm, mounted, round, $270 (sold)
Sii: 50mm, mounted, round, $270 (sold)
I can offer some discount if you take all.

Shipping to CONUS included, pp fee not. 

All filters perform very well on my fullframe setup. Please note the narrowband filters are mounted. They do show a little bit dark corners only if you have a fullframe camera, but could be completely adjusted by the flats. Please refer to the pictures for your reference, one by HaLRGB, one SHO. Flats can be provided upon request.
It's quite an alternative comparing to the pricy Astrodon/Chroma ones. Feel free to send your query if you have any. Thanks for checking.

Telescopes, Astronomy, Binoculars