From the
ATWB Customer Gallery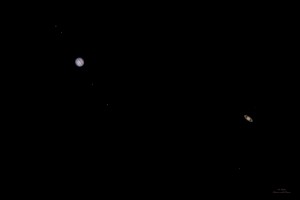 Saturn-Jupiter Conjunction 2020
Astronomik filters
Hello,
I've bought a filter wheel that holds a different size and these need to go.
I offer for sale the below Astronomik filters in very good condition, no scratches or anything like that. The CLS CCD is the work horse with a little sign of use (I found one small mark on the treads. Picture attached) and the rest look new. The SII T2 has a T2 to 2" adapter on it. Picture attached. It can be used in a 2" image train as long as your focal ratio doesn't cause vignetting. It is priced as a used T2 and not 2"
2" OIII - $175 *Sold to Jose*
T2 SII CCD with 2" adapter - $150 *Sold to Jose*
2" HA CCD 12nm - $175 *Sold to Jose*
T2 CLS CCD - $100
2" CLS CCD - $110 *Sold to Richard*
2" Planet IR Pro 742 - $70 *Sold to Steve*
The prices include shipping to the lower 48
Thank you for looking and stay safe under the stars!
Ray

Telescopes, Astronomy, Binoculars