From the
ATWB Customer Gallery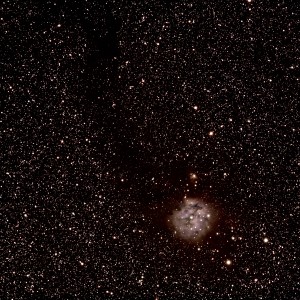 Cocoon Nebula
Takahashi Single Bracket 11X70 Finderscope Holder
I am selling my NIB Takahashi 11x70 finder bracket
The Takahashi TVF1171 Single Bracket Finderscope Holder was designed specifically to mount the new Takahashi 11X70 finderscope with internal diameter of 70mm.
It has a three-point adjustment system with two sets of double screws in each line up - for a total of 6 securing points. This perfectly machined finderscope bracket is painted Takahashi green to match your equipment!

Thank you for looking.

Telescopes, Astronomy, Binoculars