From the
ATWB Customer Gallery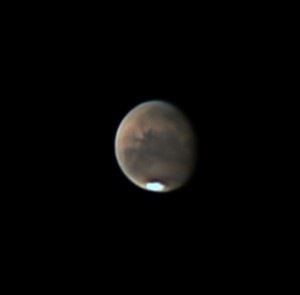 Mars 8-22-2020
As new Starlight Instruments EFS (Electronic Focusing System) with HSM30 Motor
Reduced- hoping to sell quickly..
Incredible system that works fantastic. The HSM30 motor unit fits the 2.0" Feather Touch Rack/Pinion focuser, 2.5" and 3.0" Feather Touch Rack/Pinion focusers, and the 2.7" Astro Physics focuser with the Feather Touch Upgrade. The system is complete and ready to install.
New cost from Starlight Instruments would be 600.00 plus shipping -  Will sell for 400.00 plus 15.00 shipping in the CONUS.
I accept paypal (pls use friends and family or add 3%) and Zelle Quick Pay (no fee)
Thanks
from the manufacturer:
Starlight Instruments is proud to release its new Electronic Focusing System (EFS), this is the next step in stepper controllers.   The EFS works through any ASCOM compliant software. The control box and hand control are lightweight and compact.
The control box is 4.13" (105mm) long, 2.87" (73mm) wide and 1.1" (28mm) thick.
The EFS system draws a maximum 1 amp of power @ 12V
The EFS can be controlled by standard USB cable
The motors connect to the EFS control hub via Ethernet cable and the hand controller is connected to the EFS control hub via RJ11 cable.
The hand controller has an innovative feature in that you can change the number of steps the focuser moves from 1 step, 10 step, or 100 step increments.  This is done by pressing the knob on the hand controller.  Each step speed has an LED light mode, RED 1 step, Amber 10 step, 100 Green step.
All cables are supplied with the EFS

Telescopes, Astronomy, Binoculars