From the
ATWB Customer Gallery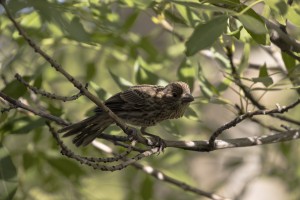 Paying attention
Price Reduced! Moonlite 2.5" CSL focuser + Stepper Motor + Moonlite Mini V2 Controller
I am selling my excellent condition Moonlite 2.5" CSL Focuser (blue body) upgraded to stainless steel draw tube, hi res stepper motor and Mini V2 Controller.
Moonlite focusers are well known for their quality, strength, precision machining and excellent customer service. I purchased this new about 4 years ago. Works great, but too large for my new travel scope system.
-- This is the CSL 2.5" Large Format Crayford focuser for 10"/12" SCT/RC by Astro Tech/GSO/Orion.
-- It has an upgraded Stainless Steel drawtube (standard is hard anodized aluminum) with 68mm threads. The 68mm threads let you screw the focuser directly to your image train.
-- The focuser has a flange is rotatable for camera angle and can also be used to collimate the image train to the optics. 
-- This focuser is strong enough to handle the entire image train consisting of SBIG STT-8300M with Self-Guiding Filter Wheel FW8G-STT, AO8T Adaptive Optics. I used  this focuser with my SBIG imaging system. 

Included is:
Above focuser. Check the Moonlite focuser website for more focuser details.
Moonlite Hi Res Stepper Motor
Mini V2 controller with cables and power adapter.
Thermocouple for automatic focus adjustment. Missing in picture, but I have it.
68mm to 2" adapter
68mm to 1.25" adapter
68mm to STL thread with lock ring. The STL thread fits the AO8T. The entire image train will be connected by threads.
Ships from Baltimore Md area to CONUS. Please advise any questions.

Roger

Telescopes, Astronomy, Binoculars