From the
ATWB Customer Gallery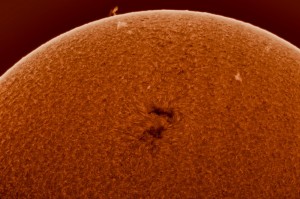 AR 2773 from Lake Ahern Observatory
Moonlite Nitecrawler WR35
I am selling my Nitecrawler WR35 which was attached to an Esprit 150 and comes with the flange for that telescope. I am looking to sell the scope with its stock focuser. It is in excellent condition. Comes with 2 extension tubes.

$2400 will cover PayPal fees and shipping.

Thank you for looking.

Telescopes, Astronomy, Binoculars