From the
ATWB Customer Gallery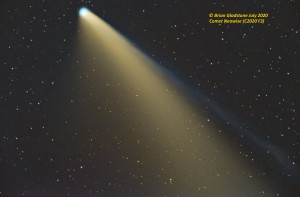 Comet Neowise c/2020 F3
American Optical Microscope Model 150
American Optical Microscope Model 150

Excellent working condition, ALL optics clean & perfect.

A great scope, especially for quick looks when you don't want to use your bigger unit.
Easy to move from table to table (unlike a fluorescence scope, for instance).

Never gets used anymore (moved on to other hobbies).

Local Pick-Up only please. Thanks for looking.

Telescopes, Astronomy, Binoculars