From the
ATWB Customer Gallery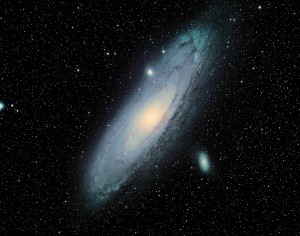 Andromeda Galaxy M31
2" UltraWide Adapters for Canon-RF/R/Rp/Ra, Sony-E, Nikon-Z, Micro 4/3, & Fuji X. Also Wide 48mm T-Rings & Low Profile T-Rings
We are building on our large selection of adapters for Mirrorless Camera models.
For Canon EOS-RF, Nikon-Z, Sony-E, Micro 4/3,  Fuji-X, EOS-M, Nikon-1 and more!

-2" UltraWide Prime Focus Adapters -48mm Full Length T-Rings-48mm Short T-Rings-42mm Short T-Rings
Our 2" UltraWide adapters give you 10mm More Clear Aperture than a 2" T-Ring Setup!Our Short (T-Minus) Rings will give you more available back-focus for filter wheels or to allow Reflectors to reach TRUE Prime Focus for the FIRST TIME without the need for a Barlow Lens or Telescope modifications!Our 48mm Rings allow you to use Wide 48mm fittings on Flatteners or Adapters. 
Visit our site at TelescopeAdapters.com


Want to earn a Free 2" UltraWide Adapter? We need owners of Nikon "Z"  & Sony "E" Mount Cameras to just take a few pictures of the adapter on your camera. A second decent camera or a very good smart phone camera would be required. Provide a few decent usable images and the Adapter is your to keep (will be refunded in full).

Telescopes, Astronomy, Binoculars