From the
ATWB Customer Gallery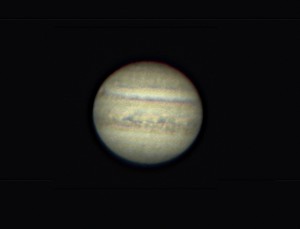 Jupiter 7-24-2020 Re-Processed
Adapter: Change your TEC Collet over to Astro-Physics Hardware
Two parts for sale together here which allow you to use the (IMHO) vastly superior Astro-Physics 2.7" adapters on your TEC refractor.
This lets you use the rock solid AP extension tubes and more.
part #1 - Starlight Instruments EC35-505AP End cap for Feathertouch 3.5" focuser ($145 new from Feathertouch)
part #2 - Astro-Physics ADA2003a Brass Locking Ring ( $70 new from Astro-Physics)
Both parts are pictured assembled together in the attached photo.
These are $215 new with 2 sets of shipping charges.
I'll sell both together for $150. You cover the shipping anywhere in the USA.
I have always replaced my TEC Collets with these units and never looked back.
Mike

Telescopes, Astronomy, Binoculars