From the
ATWB Customer Gallery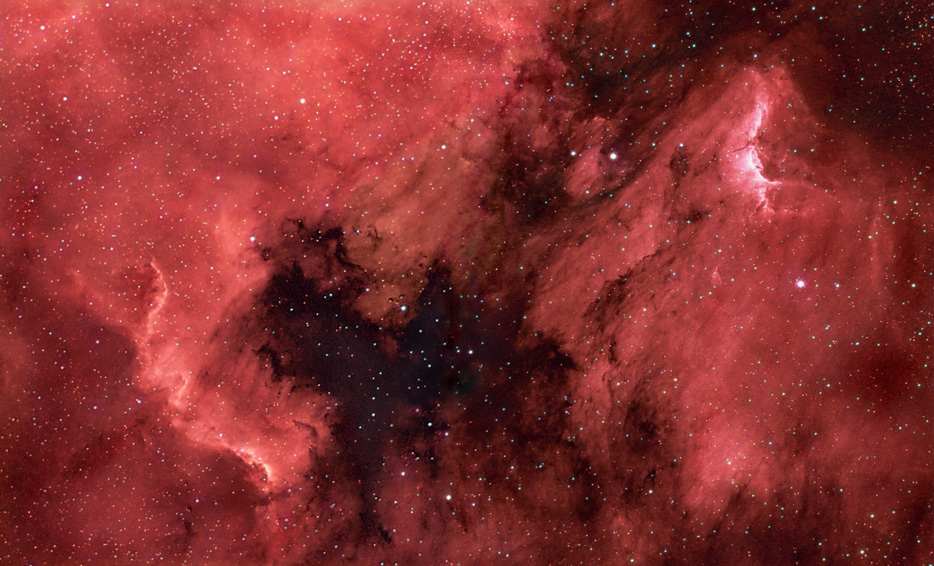 North American & Pelican Nebulae
Astrophysics 2.7 in Photo-Visual Telecompressor (0.75x) (27TVPH) $170
This reducer worked very well in my 12 inch SCT for CCD imaging and adapters were available from AP to connect it securely.
It lists new for $250 but my price is $170 plus $18 shipping and Paypal fee to US locations.
The effective focal length will be approximately 0.75 times the focal length of the instrument, i.e. f6 refractors will operate at a very fast f/4.5.   Deep-sky objects are recorded on film in a fraction of the time needed at prime focus. In addition, you can more effectively capture a large object or cluster of objects with the telecompressor. For instance, if you photograph at prime focus with a full frame camera on a 130mm f/6 scope you will achieve a 1.7 x 2.4 degree field. If you use the telecompressor, the field size increases to 2.3 x 3.3 degrees at f/4.5. This greatly increases the versatility of your refractor for imaging a wide variety of objects.
This well-corrected accessory lens preserves the high contrast and superb color correction of the telescope.

Two additional adapters greatly increase the versatility of this Photo-Visual Telecompressor. The 2.7" adapters that thread onto the 3.25" rear plates of larger Meade and Celestron SCT's (ADASCTLM27 and ADASCTLC27) make this telecompressor available to owners of Meade and Celestron SCT's.
Thanks for looking,
Frank

Telescopes, Astronomy, Binoculars