From the
ATWB Customer Gallery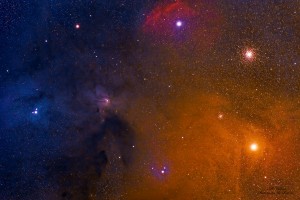 Antares Region
HyperStar 14'' Edge HD
The HyperStar 14 system allows extremely fast, wide-field CCD imaging with the Celestron 14" SCT. The lens replaces the secondary mirror on Fastar-compatible 14" SCTs and turns the telescope into an f/1.9 imaging system!

Included: Pelican case, Filter slider system, one adapter for ZWO cooled cameras and an other one for Atik Horizon / 400 series cameras.

Bought new in December 2018. Optics immaculate. Price new: $ 1,530 plus shipping. Your saving: at least $280!

Telescopes, Astronomy, Binoculars