From the
ATWB Customer Gallery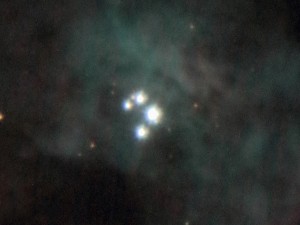 Trapezium via Siebert 36mm Observatory Series Eyepiece projection
Space Exploration #2 Stamps **PENDING**
Space Exploration #2 Stamps
 I am selling my Space Exploration #2 Stamps. These are all about U. S. Space Achievements, space exploration and Skylab. I will be listing my space stamps. If you purchase more than one, I will combine all in shipping of one.
 I am not a stamp person but collected stuff on astronomy and space missions.
 1 - U.S. Space Achievements Stamp Issue 1981 – Numbered Block of 8 – 18 cent stamps
2 – Space Exploration Commemoratives – 10 – 29 cent stamps plus info sheet.
3 –Skylab Commemoratives – 4 – 10 cent stamps plus info sheet
 Shipping is 3.00.

Telescopes, Astronomy, Binoculars