From the
ATWB Customer Gallery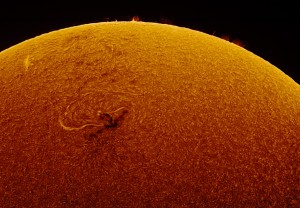 Solar Active Region AR 2741
Stellarvue 2" Extension Tube
I have a barely used 2" extension tube from Stellarvue which provides 57 mm backfocus.  I used it on my 80mm refractor.  Solidly built.  The 2" insert has a 2" filter thread and is beveled whihc improves snugness of the fit when the focuser lock screw is tightened. 



Normally costs $49 new.

I will cover PP fees.  Buyer covers shipping costs in CONUS.

Telescopes, Astronomy, Binoculars