From the
ATWB Customer Gallery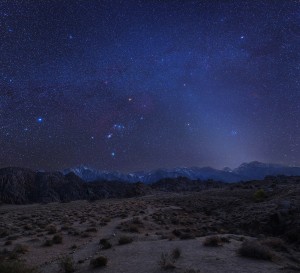 Orion setting over Mount Whitney
SVBONY blue anodized T2 female to 1.25 inch eyepiece adapter
SVBONY blue anodized T2 female to 1.25 inch eyepiece adapter.  The inner ring that contacts your eyepiece is PTEF (Teflon) material to protect the barrel.
I used this on a group of different T systems and it works by twisting the blue collar either clockwise to secure the eyepiece, or counter-clockwise to loosen it. 
It is in great shape and the blue color is a nice offset to the normal black and white of scopes, diagonals, etc. 
This version is made (or marketed) by several different vendors, but mainly by SVBONY and you can read about it on their website. 
S&H $4 to any of the 50 States
Foreign @ actual

Telescopes, Astronomy, Binoculars