From the
ATWB Customer Gallery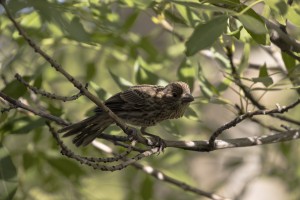 Paying attention
Vixen Polarie w/ Polar Alignment Scope
Hi -
Selling my Vixen Polarie star tracker.  Shortly after I purchased the Polarie, I started putting all of my time and money into larger equipment, so the Polarie doesn't get too much use.  However, this is very handy when traveling.
I am including the Polar Alignment scope, which is a needed addition if using a telephoto lens.  Alignment for wide field can generally be completed using the porthole on the camera.  I replaced the original thumbscrews with longer Hex Socket head screws to provide a tighter connection from the Polarie to the camera mount.  I couldn't ever get the thumb screws tight enough to keep the camera form slipping.
All original boxes included.
Thanks for looking, please let me know if you have any questions.
brad

Telescopes, Astronomy, Binoculars