From the
ATWB Customer Gallery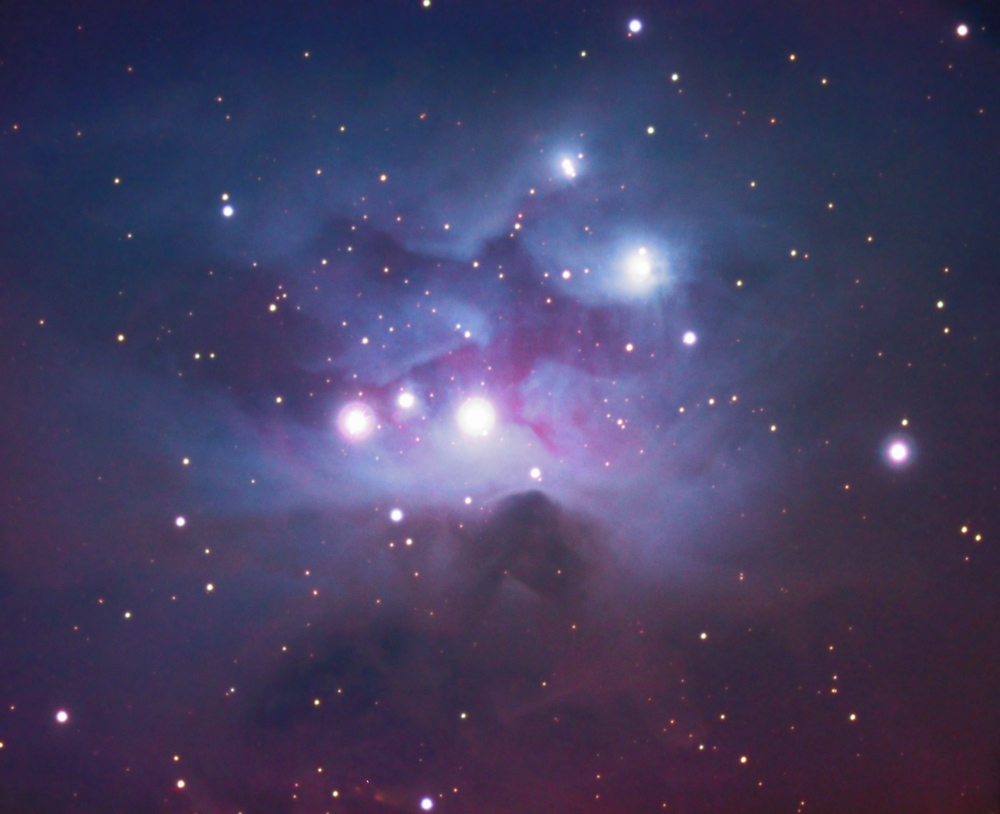 NGC1977 Running Man Nebula
*Sold to Josep* AP1100GTO German Equatorial Mount with Absolute Encoders
Hello,
I have an AP1100GTO CP4 with absolute encoders available for a quick sale. The reason I would like to sell it is to upgrade to the 1600 that is being advertised on AM. Having the 1600 still available for me to buy would be a condition of selling my 1100.
I bought my AP1100 about a year ago from a gentlemen who had ordered it in 2016 for his observatory but never installed it. It was never used and it shipped in it's original packaging. I have had the mount in my poor mans observatory in my back yard and I use it on most clear nights when the moon is not too full. It's in excellent condition and works flawlessly.

Shipping to the lower 48 is included but not PayPal fees. It will ship in it's original  packaging. 
The mount would include everything as listed on AP's website as I've been meticulous on keeping everything, even down to the Allen wrench set. Please see the list below.
Included items:
1100GTO: 1100GTO German Equatorial Mount
Polar Fork / Right Ascension Axis (R.A.) Assembly
Declination Axis (Dec.) Assembly
GTOCP4 Servo Control Box  (GTOCP4)
Control Box Adapter (CBAPT)
R.A. and Dec. Y-Cable
Power Cable Set for GTOCP4, includes 6' Cable with PowerPole Connector, 18" Cable with Cigarette Lighter Plug and 18" Cable with Ring Terminals (CABPP4SET)
15' Straight-through Serial Cable (CABSER15)
Allenhead wrench set
USB thumb drive containing: PEMPro v3 Software written by Ray Gralak of Sirius Imaging. Also, PDFs of 1100GTO and GTO Keypad instruction manuals.
Manual: 1100GTO German Equatorial
Manual: GTOCP4 Servo Motor Drive System
Registration Card
Astro-Physics Command Center (APCC) Pro version software is included (APCC-PRO)
1100GTO-AE: 1100GTO German Equatorial Mount with Absolute Encoders (Standard Temperature Range
All items listed above for the 1100GTO
R.A. and Dec. Absolute Encoders, installed
R.A. and Dec. Readhead with wire harness, standard temperature version, installed
Junction Box and Cables
Dec Axis Encoder Guard
All required fasteners
All accessories that are listed as suitable for the 1100GTO are appropriate for this version of the mount.

Thanks for looking!
Ray

Telescopes, Astronomy, Binoculars