From the
ATWB Customer Gallery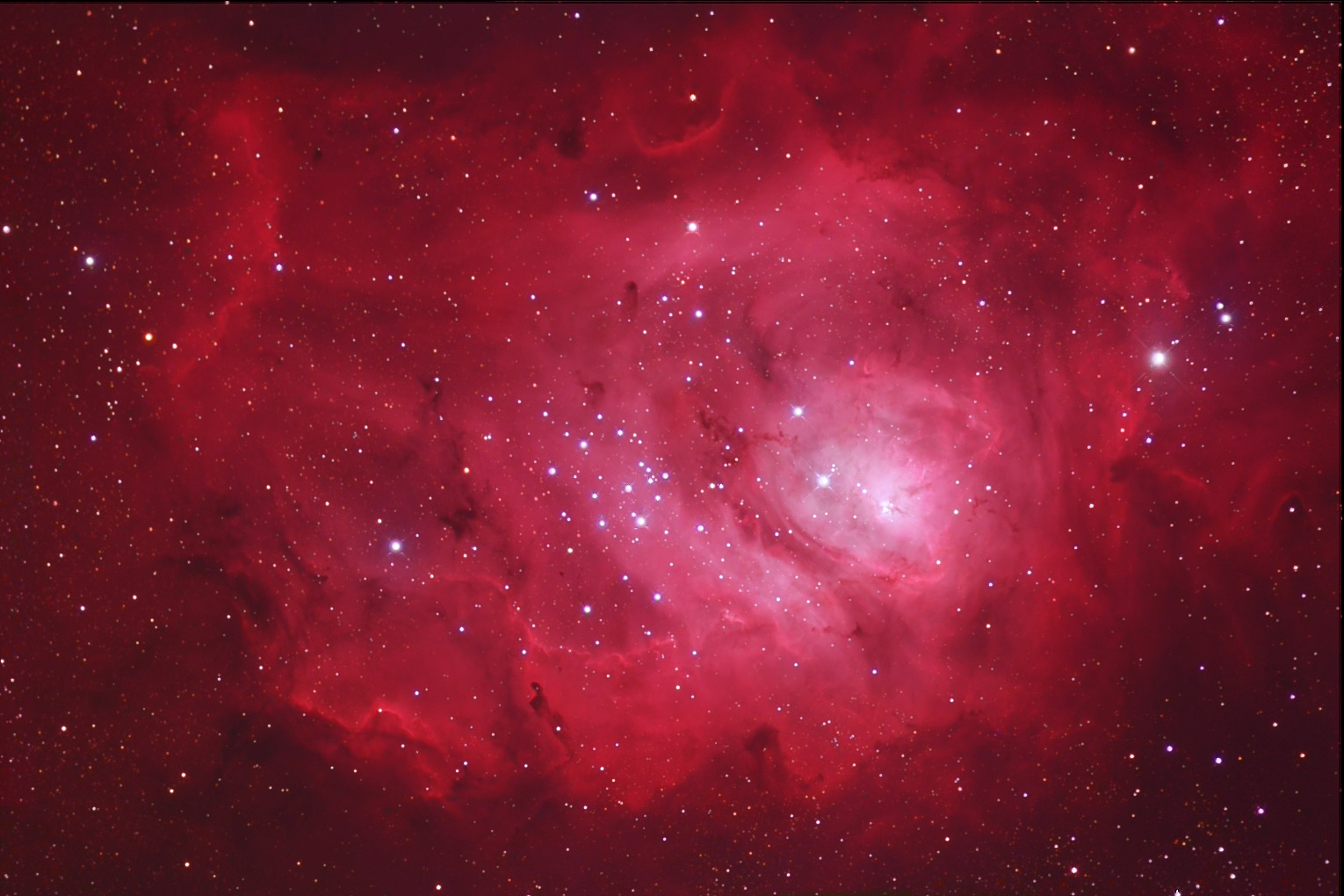 M8 - The Lagoon
CGE PRO with Hypertune - BAD motor - Selling for parts
For sale is a BROKEN Celestron CGE PRO mount. 
I bought it used from this site a couple of years ago.  Used it for my C11 in my observatory. It worked great until about 4 months ago when the RA function stopped working.  found out after disassembling it that the motor had damage in the stator winding.  Even if If I could find a new motor they sold from $380-580.
I've looked for replacement motor without luck and decided to try to find alternatives motors on ebay. I tried various stepper pittman motors with CPR512 encoder and couldn't get any to fit.   I also found that the PEC plastic piece in the RA gear box was missing.  It is a 1/2" plastic circle with a slot that supports the PEC option.
I'm done with messing around with the mount.  It has been taken apart several times.  At least once with the hypertune (at least the worm-gears have been changed Aeroquest High Precision gears) and once by me to replace the bearings to prevent the replacement motor (that I couldn't find) from being damaged.  I've swapped the DEC motor to the RA location and I adjusted to a point where it 'sounds right' for most of the travel but some times it stops mid-travel.  If I turn off the mount it it starts back up but  the pausing makes wonder if the second motor is 100%.  
I'm an engineer, but I know when I am above my skill level and useful time investment.   I am selling AS-IS for parts.  If the motor (or 2) could be found this mount it could be functional for years to come for several thousand dollars off a new similar mount.  This would be a great mount with guts for a new astro project.
It includes the Tripod and two 22 lb counterweights.  It does not contain the original power 12v power supply (I couldn't' find it). It includes other items but don't assume if you don't see in the pictures I still have it.
The tripod and mount are scratched and dinged.  There are various tooling marks and some velcro straps.  This thing is a beast of a mount.
I'll pay for ground shipping (210 lbs with estimate is $550 across country from fedex).  USA only. 4 boxes.
If someone wants pickup near Pittsburgh, we can arrange for a $550 discount.

Telescopes, Astronomy, Binoculars