From the
ATWB Customer Gallery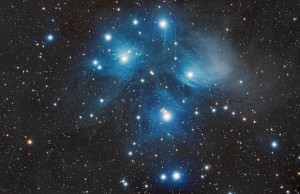 M45 Pleiades
10 micron GM3000HPS
10micron GM3000HPS with all the basic equipment (as the website)
Purchased December 2014
The frame has a small external stamp (about 25mm.) made in 10micron during transport in anodization before assembly and testing.
Perfectly operational.
The following accessories are available :
1 220 / 24V 8A bench power supply
1 30 Kg galvanized steel counterweight
2 stainless steel counterweights of 20kg
1 Flange for column
1 Adapter flange for Losmandy clamp
1 Extended Losmandy type clamp (4 ")
With all the accessories described above Euro 11500
The mount is located in Italy, near Turin, the price is in Euros. Thanks for your attention and sorry for my poor English.

Telescopes, Astronomy, Binoculars