From the
ATWB Customer Gallery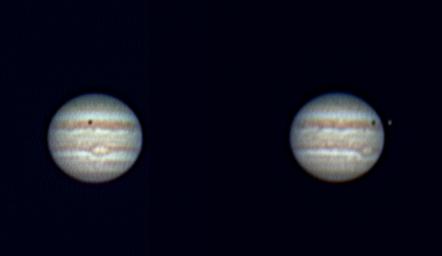 Jupiter & Io transit
1985 Vixen Super Polaris
Excellent, like new. Legs have a few blemishes. Has RA and DEC drives, DC and AC options. Polar scope and caps. Also included is the ADM adaptor for SP and a Vixen dovetail mount. Has the original tray. See photos to see conditions.

I am willing to drive up to 100 miles to deliver and would prefer to hand deliver rather than packing and shipping which would cost at least $100 more.

This is near collector's condtion. If you want more photos let me know.

Telescopes, Astronomy, Binoculars